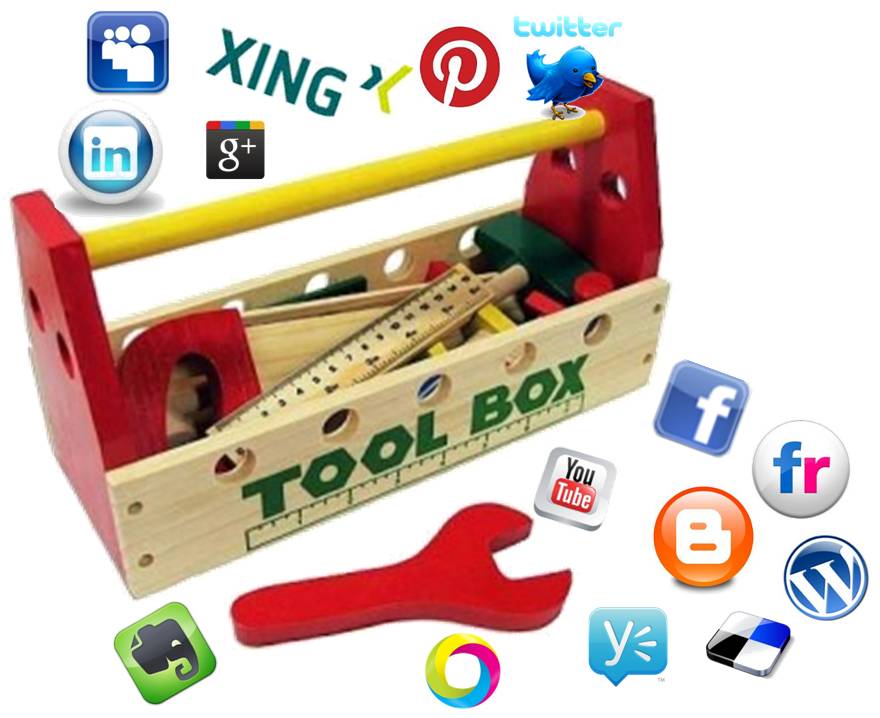 In our articles "An Introduction to Landing Pages and Landing Page Optimization" and "Landing Page Optimization Process- Complete Step by Step Guide", we discussed what a landing page is, its importance is and how to go about with landing page optimization for increasing your conversions. According to recent studies and research on digital marketing, improving your landing pages is an efficient way to improve your Return on Investments (ROI) for digital advertising and as you might already know there is no clear shortcut for improving your landing pages.
It is important to have the right tactics and strategies for better results and everything from your landing page design, data or feedback you collect and eventually converting the data into informed decisions on optimizing your landing page- everything matters a lot for producing more conversions, leads and sales.
But don't worry, once you have a foundation on the essential tactics there are a lot of tools available in the market today to help you out with the entire process starting from your landing page creation. Be it landing page designs and templates, analytics or testing - whatever you want to do, there are number of tools being released every year which comes very handy. But as always, with increase in the number of tools available, so does your options and confusion. So, here we come up with the top tools that could help you in the entire process from scratch.
1. Unbounce
Unbounce is one of the preferred choice for many when it comes to building a landing page in a time and cost effective manner. It is one of the easiest ways for any marketer to build and test custom landing pages quickly. It lets you build landing pages fast without having to rely on developers. It comes with a handful of ready to use customizable design templates. It also allows you to create your own template too. It comes with an intuitive drag and drop builder for creating your custom landing pages.
Pages created using Unbounce are mobile friendly and highly responsive which is of utmost importance these days and you don't have to put in additional efforts for making them mobile compatible.
Unbounce also lets you track and optimize your landing pages by running landing pages tests like A/B tests .It can be integrated with other popular tools like WordPress, Google Analytics, HubSpot etc. Unbounce has many more attractive features like dynamic text replacement, built-in Google fonts, Lead gen form builder, Lightbox forms, etc and remains one of the best tool of its kind.
Website: https://unbounce.com/product-overview/
2. LeadPages
Another cool landing page creator tool with an easy interface and lets you publish your page in minutes with the hell lot of cool templates it has. You can build your pages with its editor in which you just need to drag and drop elements and need no knowledge of html. It has mobile friendly templates and allows easy customization.
It also has an integrated Facebook Ad builder which pulls content from your page and creates persuasive facebook ads.
LeadPages also comes with some friendly analytics which helps you optimize your pages. It has inbuilt tools for measuring page performance, ad spend, and traffic. It also helps you with A/B testing to fine tune your campaigns by testing multiple versions of your landing pages.
Website: https://www.leadpages.net/
3. Ion Interactive
This tool popularly called the ion platform is another wonderful tool with various landing page capabilities for landing page creation, analytics and testing. It is one tool that helps you build most converting pages. The platform allows you to create engaging, interactive and effective landing pages quickly.
It comes built-in with features that allow non-technical marketers to create pages with great look and feel and incorporate various elements like device specific forms, code free animations, auto-shrinking forms, responsive forms and content easily. The ion platform also turns out to be one of the ultimate landing page optimization toolset with its powerhouse of testing tools.
Website: https://www.ioninteractive.com/landing-page-solution
4. CrazyEgg
This is a very useful tool which helps you improve your website or landing page by analyzing what is working and what is wrong with your pages, fix it and test your new ideas. It uses heat maps for seeing which parts of your landing page visitors are engaging with and which areas just fall flat. The tool combines heat mapping reports for various actions visitors do on your page like clicks, mouse movements and even scrolling which helps you know how visitors are using your website. This helps you to understand the customer's journey in your website with snapshots and recordings.
CrazyEgg also allows you to make data backed decisions by analyzing the results of A/B testing on your landing page variants. Another feature of the tool, the CrazyEgg editor – the editing tool allows you to change the styles of various elements on your landing page like colors and fonts. You can also create or modify content on the page using this editor without the need for a developer and publish your changes directly to your website.
Website: https://www.crazyegg.com/
5. Optimizely X
Optimizely is a leading web experience optimization platform or tool and is mainly helps with A/B testing or split testing for optimizing your landing pages. The tool itself will generate a new version for your landing page which can be used for A/B testing. It also allows you to add more variations of your page, if you would like to test multiple changes.
It has a landing page builder that takes out the coding you have to do for landing page optimization and the tool will give you a code which you just need to copy paste to your landing page header to split traffic between the versions you have created.You can login to your Optimizely account anytime to check how each version of your landing page is performing and helps you determine the most optimized landing page.
Website: https://www.optimizely.com/
6. Visual Website Optimizer
Visual Website Optimizer is another wonderful platform for conversion optimization and A/B testing and a strong competitor for Optimizely X.
It acts as an all in one optimization suite that helps you conduct visitor research, build an optimization roadmap and run continuous experimentation. It allows you to run an optimization program that continuously improves your visitor's experience.
Visual Website Optimizer also comes with a reliable infrastructure that can run A/B tests at scale without reducing the performance.
Website: https://vwo.com/
7. Google Analytics
Google Analytics may not be the perfect solution for optimizing and testing your landing pages as such. You probably would need a developer to get the best out of Google analytics. But it definitely is a wonderfully analytics tools and the most attractive part being it gives you all the tools you need to analyze your data for free. Google Analytics works well with Google AdWords and lets you gain deeper insights into how users from your Google Ads campaigns engage with your site.
Website: https://marketingplatform.google.com/about/analytics/
8. Mixpanel
Mixpanel is an analytics tool which often lets you know what your users want with product analytics powered by machine learning. It helps you understand each user's journey using online and offline data and gain insights to improve engagement based on their actions. It comes with various inbuilt features for event reporting, real time data collection, funnel analysis, retention analysis and segmentation etc. You might be wondering all these things can be done in Google analytics as well. Yeah, you are right. But for doing many of these things in GA you would have to do some implementations. But with mixpanel all these comes ready to use with just a few clicks.
Website: https://mixpanel.com/
9. WordStream Landing Page Creator
This tool from WordStream is another excellent landing page creator software built for Business. It lets you create customized landing pages with enticing and specific content to grab your visitor's attention to your offering. The tool also has built-in conversion tracking so that you can easily track how visitors to you page are reacting and how well the page converts.
Website: https://www.wordstream.com/learn/landing-page-creator
10. Pingdom
Pingdom is a very easy to use free tool that helps you test the loading time of any URL you type in. Landing Pages are what your visitors see at first during their interaction with your website and hence it is something that is going to set a first impression of your brand to them. Hence everything about the page really matters and so does the page load time. No one wants to spend their time on a slow loading landing page and by any chance if your landing page takes long time to load, you definitely are going to miss many conversions and the entire purpose of having a landing page fails. So, you definitely need a speed test tool and Pingdom is one of the best of its kind.
Website: https://tools.pingdom.com/