Product Management- Importance of Industry knowledge and how to choose an Industry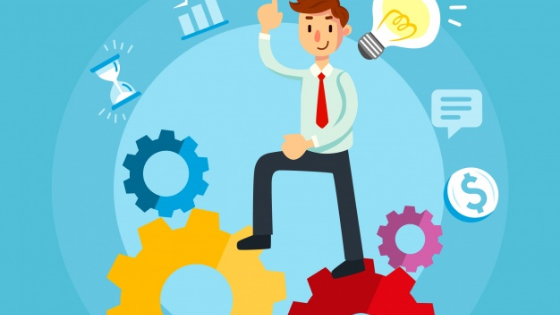 Product Management is  'Hot'. It is a dream job for 'MBA' graduates today. With the tech sector undergoing an exponential boom today, companies across the globe are focusing on innovation and building fresh products to satisfy customers. A number of start-up product companies have emerged with innovative, unconventional and novel products that have created huge impacts in different industries. Companies are on the lookout for talented professionals to help them identify opportunities in the fast-changing industries. This is a blog series for individuals seeking to pursue a product management career. We are trying to answer some of the common questions that you might have about becoming a product manager/product owner and some effective tips to build your career.

The time is ripe for product managers who can come up with ideas to build game-changing products. Think of Apple iPhone, Amazon, Netflix, YouTube, Facebook, Instagram. All these products were just 'disruptive products' that changed the behavior and habits of its users and changed the way the world worked until its launch. And no doubt, behind all these products there were entrepreneurial-minded product managers who planned and led the team of people who created the product. A challenging product manager role is sought after by individuals looking to gain broad organizational exposure. But it's not an easy job by any means and requires a lot of passion, drive, and hard work to become a successful product manager.

So, if you have decided to become a product manager, the first thing you probably to decide is which industry should you choose or which company you should work for, In this blog post, we guide you in making this decision.

Importance of Industry Knowledge

Before we see how to choose the industry, let's take a look at the responsibilities you would have to handle as a product manager. A product manager's responsibilities, in fact, span the entire organization and a product manager would often be wearing multiple hats.  A product manager has to understand the customer problems, probe into it and identify opportunities for new products, explore them with engineers and designers, build product roadmaps, test them, and build potential solutions by guiding the entire team, deal with the marketing of the product, and the list goes on. Whoa! That's a lot of tasks! You ought to be a psychologist, an SME, designer, marketer and what not!

That said, does a product manager have to be an expert in all these tasks? Well, not exactly. In fact, a product manager has to be a generalist who can work with experts to get the tasks done. It is quite a daunting situation, and a product manager should have enough knowledge about everything to guide the conversations, ask the right questions and guide each specialization groups to arrive at conclusions. So basically while choosing your industry, you are expected to have a minimum knowledge of the industry.

A successful product manager is expected to have three domains of knowledge- organizational, product and industry. Industry Knowledge is perhaps the most important of these three areas as it is from the industry knowledge that lays the concrete for the entire process of product development starting with the ideation of the product. Industry knowledge is key to understanding customer problems and their pain points in your market to identify the largest market opportunities. Identifying the right opportunities is one of the most critical elements in building and delivering successful products capable of growing a company's revenue.

So, does that mean a product manager ought to know the industry inside out? Well, general industry knowledge means having a subtle understanding of the trends in the industry that drive buying decisions of the customers, understanding their problems and finding the solution for them. After all, customer problems are the most valuable treasure for product management. The better you understand and find solutions for them, the better product manager you are!

How to Choose your Industry?

We have seen the importance of Industry knowledge for product managers in the above section. So, the first thing to consider while choosing your industry is your awareness of the industry. You necessarily may not have knowledge about a particular industry, but if you have interest and inquisitiveness to learn about the industry, you certainly can give it a try.

Product management is mostly a soft skill position and among the must-have soft skills, passion and knowledge of the industry are the most fundamental things. What are the other factors that can make a particular industry more interesting to you as a product manager? We have identifies two things that can qualify an industry to be interesting for product management- industries that have interesting problems to solve and industries that have huge money to spend. So when you are looking for a product management job, you should investigate possibilities in industries in which you have some interest and opportunities that can help utilize your skills and prove yourself to be successful by building successful products.

Consider industries that have more opportunities- say AI and machine learning are booming these days and a lot of products are being built around them and there are even more opportunities. According to Market Research Engine, the AI industry is estimated to be worth $191 billion by 2024. There is an increase in investment in AI in recent years. Industries like Banking, healthcare, and entertainment are those that have a huge number of customers always and hence a number of problems to solve. This gives you as a product manager, an opportunity to identify the customer's pain points and build products that can solve them. Since most of these industries have huge money to spend on investments, you have a good chance for better products.
Wrap Up

A product manager essentially is a 'Jack of All Trades' meaning one who can handle different works, but not necessarily master any of them. So, a good product manager can be successful in several industries rather than sticking to just one industry always. Of course, specialization is good to have to make intelligent decisions on specific industry problems. But, the role of a product manager is industry uninhibited as product management skills stay the same irrespective of the industry or vertical. And hence the skills of a good product manager can be transferred to any industry to see good results. But in each of the roles, you would have to start from scratch to learn the market, know the customers and work closely with specialists in the industry to know more. A product manager has to be adaptable to any new environment with the ability to quickly learn about new products, technology trends or the entire industry.