11 Key Skills of Great Product Managers
A product manager is responsible for the entire product lifecycle starting from the discovery to the final conclusion.
A product manager
Plays a key role in Discovery or Idea
Helps in Design
Oversees Development
Oversees Testing
Helps in Sales/Marketing
Does product/feature Launch
Evaluates based on Market response
Concludes the Launch with Success or Failure
What are the key skills needed if you want to become one?  
The product management role varies based on the type of product and the phase of the company. For example, SaaS companies may need a more technically sound product manager however an E-commerce business would need a more empathetic product manager.
Also, if a company has just started then a product manager role would be more entrepreneurial, however, in the growth phase the job of a product manager is more analytical and experience oriented.
Here is a general list of key skills which is expected from a product manager on a broad level -
Evangelism
Analytical
Empathetic
Design
Leadership
Interpersonal Skills
Technical
Quality Conscious
Strategic Thinking
Business Knowledge
Time Management
Let us see how these skills will help you in becoming a successful product manager.
Evangelism
Evangelism comes from a Greek term that means "bringing the good news." That's what evangelists for a company or brand do. They bring good news about how a product or service improves people's lives. - Guy Kawasaki, Chief Evangelist at Canva
The question here is how is it different from sales role? In sales, you are supposed to preach the benefits of your product to your users or customers whereas in evangelism you crave for excellence.
The difference between sales and evangelism is a salesperson works with the company's interest in mind however an evangelist works with the user's interest in mind.
As a product manager, your best interest should be aligned with your users and not with your company. You should not be the person pushing harder for the sales, you should be the person pushing harder for an excellent product and wonderful customer service.
Analytical
Being a product manager, you are often seen as the captain of the ship and you will be be held responsible for the success and safe operations as well as for failures and sinking the ship.
A product manager needs to equip themselves with analytical skills to better understand the situation of their product and make an informed or data-driven decision on the product iterations or discontinuation.
You should be able to gauge whether the product is failing or it is just a phase where the product has a few problems and you will come out of that. Know your metrics.
The pessimist complains about the wind; the optimist expects it to change; the realist adjusts the sails. - William Arthur Ward
Being analytical refers to the ability to ask questions, collecting data based on the query, solving the problem based on the data, and making decisions based on the solution.
For a growing product, an important responsibility of the product manager is to keep themselves updated with important growth and engagement metrics. There are some common metrics that are tracked by a PM like Daily Active Users, Engagement/Activity Per User, Customer Acquisition Cost, Customer Life Time Value, etc. However, a product manager can build their own custom core metrics which is more useful for their own product.
A product manager can use the GAME framework to think about these metrics. A four step process for defining the metrics for any product.
You need to define your goal which could be related to a business or a user
You need to define a set of actions aligned with your goal
You are now supposed to define an objective metric which can be tracked with data
Evaluate your changes based on the metric
Empathetic
A product manager role involves a certain level of people management. On one hand, you have to deal with your users/customers who will push you for the new features and on the other hand, you have to bring consensus among the teams and make them push harder to deliver the customer requests.
Striking a balance between these two could be a nightmare for a product manager.
Empathy is the ability to understand the emotional needs expressed by the other person. It gives the power to understand the customer, their needs, their pain points, or what they love on the product.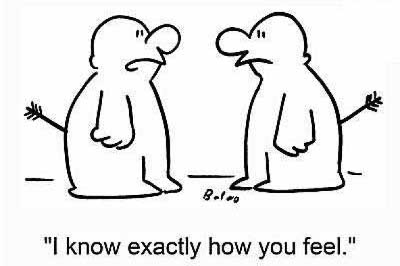 The biggest contribution of a product manager is to understand the customer's needs and translate them into a feature in the product. For understand the customer and their needs, you have to be empathetic and patient. Empathy could be useful when -
You need to prioritize a couple of features amongst many based on customer needs. Understanding your customer like the back of your hand would help you in making a better and informed decision while prioritizing feature requests.
You have to align the teams for prioritizing a feature especially if there are many stakeholders. If you will not be able to empathize with the team, they may listen to you but will not follow you. This will end up in building frustration over time. You will also be better able to understand the point of view of each team member like how much time is needed for devs to build, what should be the testing cycle, etc. You would also be able to judge better whether there is any hidden motivation in case of any arguments.
You need to guide the customer support or sales teams with pointers that you have learned from customers.
One of the good ways to build empathy towards your users is to watch their session recordings via tools like Browsee. It is also one of the most optimal ways to improve user experience of your product. By watching their session recordings, you will exactly know what problems they are facing with details like when and where.
Browsee also tags any high priority sessions with tags like Rage Clicks, U-Turn, Errors, Slowness, Repeat Actions, High Engagement, etc to bring you closer to the customer problems and love.
Design Skills
When we talk about design skills, it has to be
User Experience Design - It is important for a product manager to understand the problems and pain points of your user. On that basis, you can prioritize the new features and bug fixes/stabilization. You need to strike a balance between the development of new features vs the stabilization of old ones. In different phases of the product, one could be more important than the other. It's the responsibility of a product manager to take a call on this.
Interaction Design - A successful interaction design means the flow of various touchpoints via which a user interacts with the product which ends up in the goal fulfillment. Once you acquire a new user, it is the product's responsibility to guide them to a meaningful transaction. There could be just one user flow for completing the goal or there could be many. It is the responsibility of the product manager to design a high converting user flow. For bigger teams, the UX design team takes this responsibility however a product manager is supposed to oversee this.
Visual Design - An elementary knowledge and taste for design could be helpful for product managers. It is not a necessary skill but it will help you in building a better product. For example, it would be much better to discuss contrast, spacing, layout with a designer than simply saying "something is off".
Leadership
The greatest leader is not necessarily the one who does the greatest things. He is the one that gets the people to do the greatest things. -Ronald Reagan
Product managers are usually the commander but without the full authority. Product managers should know that they have to "manage" multiple teams or stakeholders without full authority over them. For doing so,
You should be an empathetic listener. You should be able to understand the motivation of various teams and how to align multiple teams for one goal despite conflicts. You need to listen and propose solutions without hurting anyone's emotions while doing the right thing at the same time.
Create visibility for the team members in terms of appraisals, awards, and public appreciation.
Make sure that everyone is having a clear vision of what and how they are going to contribute to a new dev or maintenance. In the absence of clarity, people slack and gets demotivated.
It is better to have a high emotional quotient (EQ) if you are going to be a product manager. Your intelligence is going to play an important role in gaining respect but remember EQ will make you a successful leader! Self regulation and social skills will help you in becoming a great product manager.
Interpersonal or Communication Skills  
For delegating customer requests to the team and keeping multiple teams and stakeholders on the same page, it is important to sharpen your communication skills. It is a 'soft skill' that can not be measured yet it impacts the product, the people, the customers, and the business as well.
As a product manager, the majority of your day to day time goes in execution and you have to make sure that you effectively communicate the priorities for the day or a week or a month.

You need to effectively communicate -
With customers to understand their needs and pain-points
With design and UX team to get a clear picture of what product will look like
With the engineering team to get an idea on timelines and feature details
With a testing team to ensure quality
With sales and support team to see if they have any specific requests that need to be prioritized
Lastly, if you are not much of a talker, you should rely more on technology to solve your problem. Try tools like Email, Chat, Jira, Asana, Slack, etc to keep everyone updated with the progress and tasks. An easier way to measure the efforts and contributions of teams and individuals if you make a habit of using such tools. These tools are useful for any product manager.
Technical Skills
A product manager does not necessarily come from an engineering background but it helps to be familiar with the technology. Your day to day task would involve talking to developers, overseeing testing processes and data analysis, and visualization. All of these require some level of technical competence.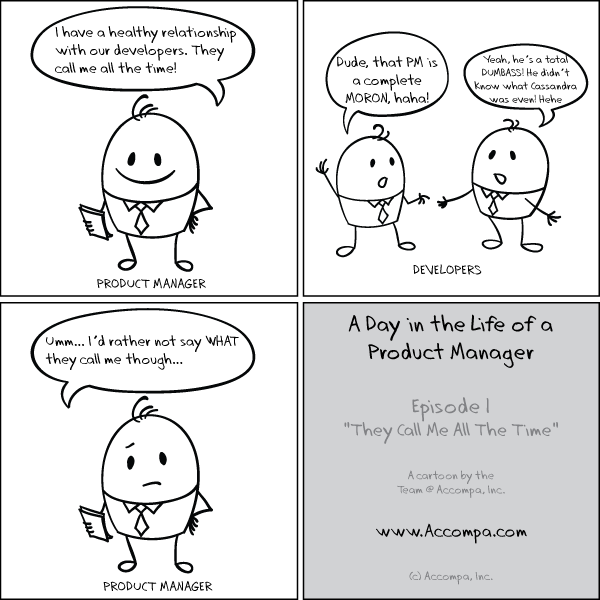 Sometimes, you need to dig user data from SQL and build an analysis on that. Now, you could ask a developer to do that for you but you can also learn to do a few simple things by yourself.
You should be familiar with the terminology used by the tech team. In particular, it is important to familiarize yourself with the technology stack, why are they using that particular technology, etc. Remember, "Respect is earned, not given!"
A little familiarity with technology will also help you to come up with better testing cycles and processes.
Also, pure technology products like SaaS looks for a product manager with a software background as day to day task like customer conversation, team conversation, support, everything is quite technical.
Quality Consciousness
Remember the story "The Princess and the Pea"? How a princess was so sensitive that she could not sleep because a pea was laid at the bottom of her bed.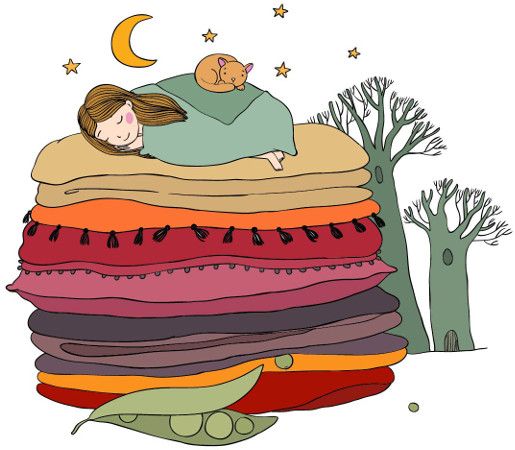 Well, a product manager should be as sensitive as the princess in our story. Product quality impacts users, their experience, the word of mouth marketing, revenue, everything.
A product manager should not be able to sleepover the bugs in the product. He should push the teams as well as make sure the quality is up to the mark before approving a release.
It is your responsibility as a product manager to ensure that product is not buggy and your product has a great user experience. This usually breaks when tech as well as testing teams are put under pressure for releasing new features. Product managers are required to step in to make sure the end user experience is not compromised by the speed of development.
Whereas dev teams are focussed on producing more code and doing more, the role pf a product manager is to ensure quality over quantity. Imagine how your experience, conversion, and revenue would be impacted if -
A page is taking 10 secs to load with beautiful big images
Your users are unable to locate the CTA because of contrast or size
Your users encountered a couple of crashes while using the product
Strategic Thinking
A product manager should be able to strategize around how a perfect product can be delivered to the consumers. A company can have an aspirational vision for but it is important for a product manager to have a strategic achievable vision for the product.
You should strategize around :
How users are using the product today
Is there anything you can do to improve the experience
How can we accomplish it in the limited resources
Development vs Maintenance - How should I distribute the resources
What can improve the product and customer retention in the long run
It is easy for a product manager to get diluted in day to day tasks and managing resources. It is important to take some time for strategizing for the longer term.
A product manager should not always be following the "Greedy Algorithm" to optimize on short term achievements, you should also think about long term gains which will have a bigger impact.
For example, in stock markets, if you can always optimize for short term gains by selling your stocks at local maxima but you may miss the peak. However, if if you invested for longer term which might be risky but the rewards can be 100X.
Business Knowledge
Product managers are considered to be the co-pilots of the pilot or CEO who drives the plane. Having basic business knowledge helps you to grow in the organization. A basic understanding of the business helps you in identifying how and where can you impact the bottom line.
Devote some time in knowing how your company is making money and how can you contribute as a product manager.  
So, get a good grip on the business fundamentals and around the domain of your product. You should try to learn more about the following to stay ahead in the game
Market Size
Competitors
Commercialization of the product
Marketing terminology like LTV, CAC, CPC, SEO, SEM, PPC, etc
Revenue
Profit and Loss (PnL)
EBITDA
Margin
Time Management Skills
The key is in not spending time, but in investing it. - Stephen R. Covey
The key to time management for a product manager is to do or prioritize something that impacts the bottom line.
How to wisely use your time?
Have short and to the point meetings
Invite only relevant team members in the meetings - Avoiding large gatherings automatically saves time
Prepare the agenda before inviting a meeting
Use task management tools to save time in too many 1 on 1 task-based discussions
Delegate the work to others wherever possible
Use efficient communication tools like Slack to avoid unnecessary conversations
Use productivity tools like RescueTime to manage your time more efficiently
Before ending this blog, there is an important note for all the product managers. While the product managers should acquire skills yet they should not be picking up the individual tasks on design, development or testing. The right utilization of a product manager's time is to only oversee the efforts to make sure that deadlines are met and things are going in the right direction.
Be aware of your boundaries and avoid stepping over the freedom of other team members as it will hinder their creativity.
If you have liked the article and wish to optimize your website for User Experience and Engagement, I would recommend installing Browsee on your website.
If you need any help, you can directly reach to us at contact@heroteck.com.
Ciao!