Browsee for Intercom
Browsee is now available for all Intercom users where they can directly watch session recordings from Intercom dashboard. No need to search with User IDs to understand what has gone wrong with a user or what is his query while having a chat.
Intercom users can now watch session recordings from their Intercom dashboard. No need to search with User IDs to guesswork before replying to a chat query.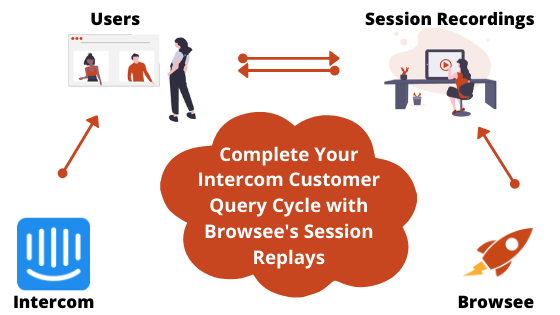 Before starting a conversation with a user, it is important to know the context and sometimes it's extremely hard to understand the context without having a visual reference. As a user, did a customer care representative ever ask you - "Hey, can you please send us a snapshot ?". Well, you don't want to be that representative, do you?
With Browsee, you can easily watch the session replay of the user in near-realtime and understand their concern which makes it 10x easier to solve.
How to Integrate Browsee with Intercom?
Also, you need to have Intercom and Browsee's JS snippet integrated on your website.
Once, you have completed step 1 and step 2, please go to "Integrations" in Browsee's Settings where you can enable or disable your Intercom integration with Browsee.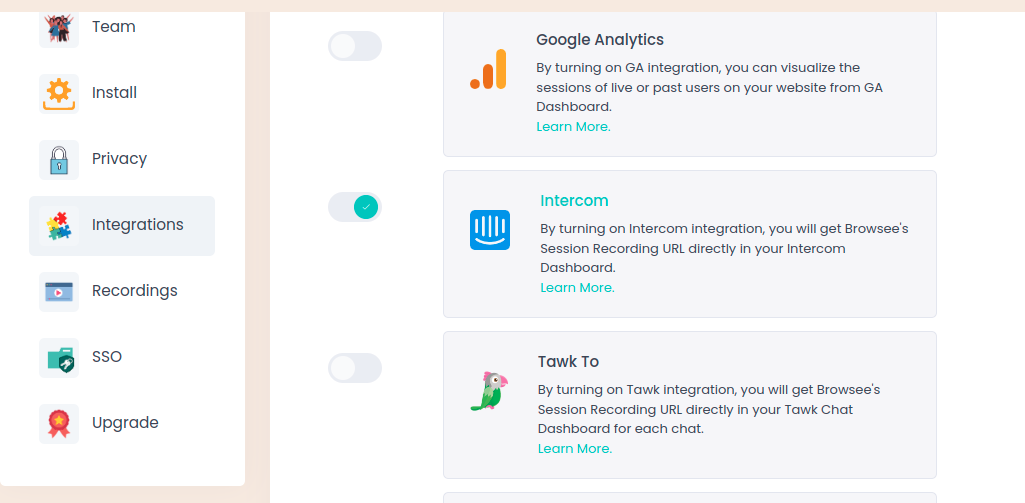 4. Once you have enabled your Intercom integration for Browsee, you will be able to see the Browsee's Session Recording URLs in your Intercom dashboard.
If you are in the chat view you can click on the Username to go to the user details.

On the user view you will see "Recent Events" in the right hand panel, from where you can see the latest event.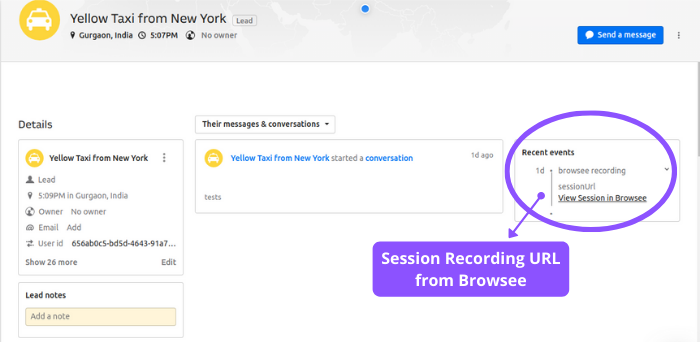 If you face any issues with our Intercom integration, you can directly reach to us at contact@heroteck.com.