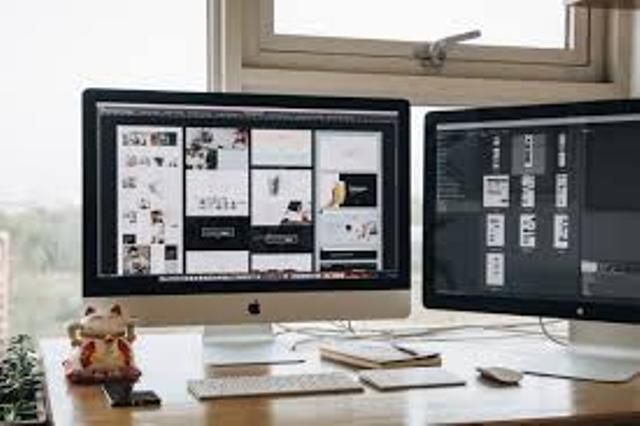 Every marketer should accept that landing pages are an indispensable part of your marketing tactics. For any business, after you design and launch a website, and start getting visitors to your site, the next step to be taken is to convert the visitors to leads. But how? A landing page is a key step for achieving this.
So, what exactly is the difference between a specially designed landing page and your normal home page?  Landing pages are designed specifically for converting every visit generated by either your PPC campaign, an organic search result or through any other channel, to a lead. Every visitor? That sounds too unachievable. Right? Yeah, I would better correct it to ' a higher percentage of visitors'.
Creating a landing page helps you target your audience, offer them something of value, and convert a higher percentage of your visitors into leads by capturing their information.
Now that we have seen the purpose of a landing page, at least some of you might be wondering 'how can a landing page bring in more conversions or leads compared to a normal business home page?'.The 'high conversion' rates of landing page depend a lot on the design. So, how can you effectively design a landing page to get the maximum conversion? Here we bring to you the top tips you have to keep in mind while designing a landing page.


1) Create multiple customer centric landing pages.
You should have multiple landing pages each targeting specific portion of your audience. This helps increase the relevance of your landing pages to your audience.

2) Start with a captivating 'killer title'.
Your title is what creates a first impression on the reader. It is important that the title has to be catchy enough to entice the customer's interest and go through the rest of the copy and finally convert.

3) Stick to simple layouts and avoid cluttering content.
The users should feel it a breeze to navigate through the page. Too much copy or distracting design elements spoil your landing page purpose and can only help in losing your customer's focus on what you really want him to do. Lots of white space around the elements which you want to emphasize is really helpful in making them more noticeable. It also helps the page load easily which is quite important too.

4) Write compelling copy which is to the point.
The copy of your landing page has to be written carefully. Use the right words, which obviously are not complicated but powerful enough to compel the customers to get attracted to what you offer.The content should clearly mention the value of your offering to the customer. The readers should fee your offering as a solution to their problem. If you have multiple landing pages for different segments of customers, the message in your copy should be tailored to each of their specific needs.

5) Use unmissable CTAs.
This is the most important part of your landing page where the visitors actually gets converted to leads. Provide unmissable Call-to-Action buttons - it may be a 'Buy Now', 'Request Demo', 'Get Quote' or anything.Using contrast colors and placing the CTA button correctly is important to prevent it from being unnoticed by any visitor. Regarding the placement of CTA button one ideal option is to place CTAs at top and bottom of the page so that the users don't have to scroll all the way up or down to click wherever they are on the page. A floating CTA button that's always visible is another great option.
6) Keep your forms short and request only information that you really need.
The number of fields on your lead generation form should be minimal.Asking too many details might end up in visitors leaving the page just because they don't want to give more information. Include fields are essential only. Many people might hesitate to give details like Phone number and other personal details. These days customer name and email ID is more than enough for most of the campaigns or in order to build a leads list for most of the businesses.
7) Use attractive images or videos
Incorporating attractive media is helpful to convince your customer and make him interested in what you are offering.
8) Include testimonials from your real customers.
This is an essential element in building trust. A vast majority of users take online reviews seriously these days just as word of mouth reviews. Just ensure you provide the details of your customer for authenticity - like company name, designation or role, company logo, a pic, etc.      
9) Increase the trust factor by displaying trust symbols
Trust symbols may include the awards and accolades your company has got, a statistics like the number of projects you have worked on or the number of downloads of your products or anything that can boost the confidence of your user to get converted.
10) Hiding navigation bars or using minimal navigation menus
The aim of a landing page is conversion and conversion only. You actually do not want your customer to get diverted from being converted at any point (ideally). I suggest this point is what you have to be mindful when you are designing each element of your landing page. Navigation menus in your landing pages would take your customers to other pages of your website which might not have a 'CTA' button and hence the conversion might not happen. Thus, hiding the navigation menu helps retain customer focus and prevents from navigating and diverting to other areas.

Landing pages definitely present to you unique opportunity for any business to build focused and customer oriented campaigns to increase your conversion rates. I am sure with the above tips in mind, you definitely can build landing pages that can boost your conversions. So, what are you waiting for ? Go ahead and design a landing page for your business and direct your visitors to the landing page rather than to the business home page.