Top 10 Tools for Product Managers in 2020
A Product Manager is the key person behind every product's success. Starting from identifying the needs of a user, articulating a feature based on the needs, aligning the team to drive that feature and measuring its impact on the conversions is what defines the role of a Product Manager.
Although, the role of a product manager always existed and a CEO was filling in those shoes, the job of a Product Manager is relatively new which only dates back to 2000's or so.
Which means the work boundaries are still hazy and the companies are still winging it by preparing a proper JD for the role of a PM.
A product manager could be seen sitting right at the intersection of the business, technology and user experience.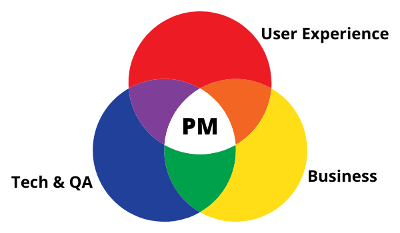 The analogy between the role a PM and a CEO is uncanny with lesser authority which makes the role of a PM even harder than a CEO. You are an equal when it comes to responsibilities yet no where near in terms of authority.
What does that mean?
In absence of complete authority, you have to act as a gel between your teams like Tech, QA, Business, Marketing, Design and Customer Success teams. You need to ensure that people listen to you without being authoritarian.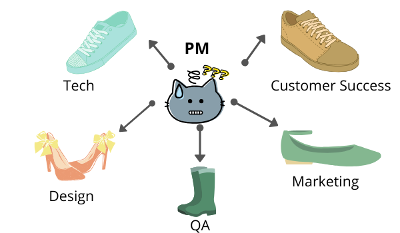 How do I do that?
A good product manager has to
Conduct user research and user interviews for defining a new feature
Prepare a plan and a wireframe to execute the feature
Oversee the progress, dev and testing
Monitor the results and Iterate from there
The role of a product manager could be daunting when you are held responsible for so many things at once.
Managing people, keeping multiple team's on the same page, understanding user's needs, transmitting your vision to the team, flawless communication, ensuring you are on schedule and making sure what you created is being loved by users is a lot to ask!
To drive your vision successfully from the start to the end an to stay at the top of the things, you are going to need a set of tools to get the work done as quickly as possible.
However, you need different tools in different stages of products. Make sure you have all the proper tools in place to ensure you are not missing any important part of your role.
So, let us have a look on the best available tools to help product managers in different stages of a product.
What are the important stages of a product development?
Before you start digging deeper into your role, it is important to establish the stages of a product. Based on the stage of your product, your need for tools could be pretty different.
So, How do I know at what stage I am?
Honestly, these stages are not completely independent. You could be quickly jumping from one stage to another or you could be at the intersection of two, three or even more stages at the same time.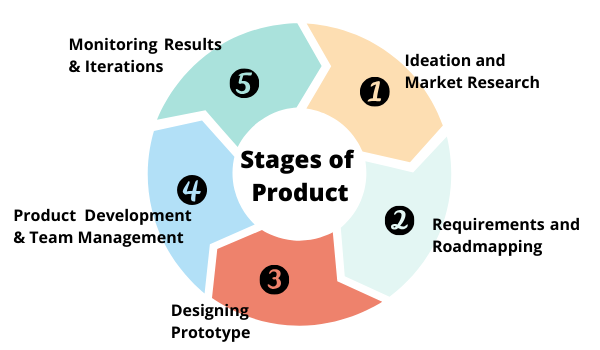 #Stage 1.1: Ideation & Customer Survey
Your journey of building a company starts with an idea. But, remember
The initial idea is just a starting point-- not a blueprint, but a question. - Paul Graham, YCombinator
Your only risk at this stage is to not come up with something that people really want. So, once you have an idea, it is important to quickly verify the need and to understand the state of the art.
It takes a lot more courage to go out there, talk to a bunch of strangers and get rejected as nobody, really nobody likes your brain child or your idea.
So, doing a bit of market research and user studies will give you a clear picture your users and your competitors.
Thankfully, there are a few tools which can help you with the ideation stage and may save you some efforts and embarrassment of going door to door talking to your users!
Customer Survey tools - Online surveys are a great way to get feedback or a nod from your potential users. Also, there is an hidden advantage of honest and explicit feedbacks which might be harder to give you on the face.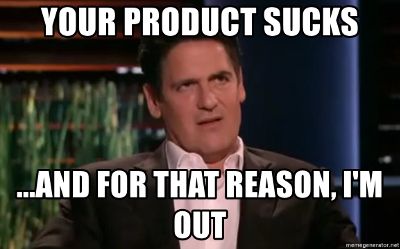 Just go and create an online survey and consult your users before building your product or raising money.
You should manually recruit the people to whom you want to send the survey to get a clearer picture from the end results.
Surveys are an easy opportunity to ask your users whether they would like such a product or not. But anything in access can be dangerous!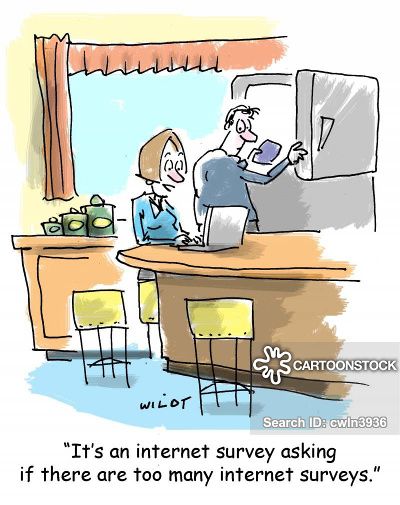 So, keep your survey short and to the point.
There are multiple tools to help you create a survey but here are a few with huge popularity -
These are some of the best online survey tools as per Capterra ratings.

You can use any of these tools to create a survey in minutes. All of them are pretty flexible as you can add multiple question types like Dropdown, Text Area, Radio Buttons, Checkboxes, etc.
What type of questions should I ask to confirm the need of my product "X"?
How do you do "X" today?
How do you feel about existing solution "Y"?
Will your life improve with my "X" solution?
If "X" will be available, would you buy it?
What is the price you will be willing to pay for "X"?
Would you recommend "X" to friends or family?
You will also get a visual and segregated summary for your survey results which will make your decision making easier.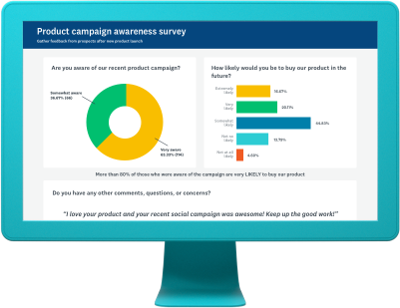 By doing a couple of surveys, you can eliminate the possibility of doing an idea which is totally undesired or unneeded.
#Stage 1.2: Market Research & Competitive Analysis
Once your prospective customers or users have verified the need for your idea and you have bagged some positive scores, the next stage is to do some market research and analyze the lay of land.
Before jumping in to building a product, it is important to answer a few question -
How big is the market? You can start with a niche market but the operating domain should be big.
Is it a growth market? Look for market trends which means your chosen market is growing and is looking to grow for another decade or so.
Who are your competitors? There are always pros and cons of having or having a competition out there. Your idea may face some big competition in which case you do not need to educate people but you have to be build a lot or your idea is completely out of the world but it may require some hard work to educate people that why and how this product will add value in their life. Also, it is important to know whether your competitor has any unbeatable advantage like Network Effect or such which will have a deep impact on your growth.
Do you have an insight that others do not have? Competition or no competition, it is better to have a deep and unique insight around your user's need which is currently not solved!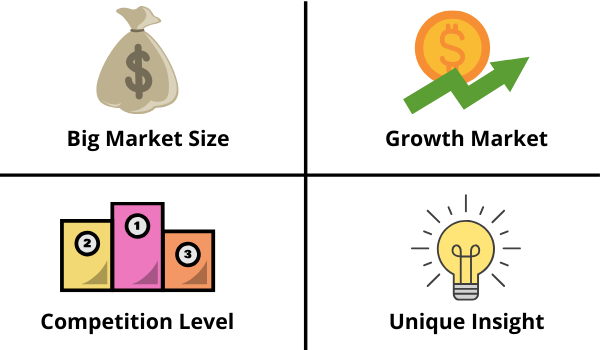 There are certain market reports and tools to help you answer these questions. You can do a Google Search for the relevant industry reports of your domain. This will help you in determining the overall market size and growth rate of the market.
Tools for Market Research - You can also do some keyword analysis to get a sense of market size and their growth behaviour. You can build your intuition from there that whether it is a growth or a declining market.
It is important to be in the growth market because that will impact your rate of growth as well. No matter, how much your product is worth if you total market is $100 million, it becomes impossible to grow beyond that.
Keyword research tools to determine market size -



Tools for Competitive Analysis - Even if the market is growing, you may face a lot of competition which may not be a good thing for startups sometimes. You need muscle and money to fight out the competition. It is important to know about your competitors, their positioning etc before building the product.
There are a great variety of tools to learn about your competition -
Owler - Has a free plan, pricing starts from $99 per year
SimilarWeb - Has a free plan, talk to customer care for pricing
In Owler, you can directly search for any competitor to any website like

In Similarweb, you can analyze in details about your competitors and how are they performing in terms of engagement, bounce and what marketing channels they are focussing on.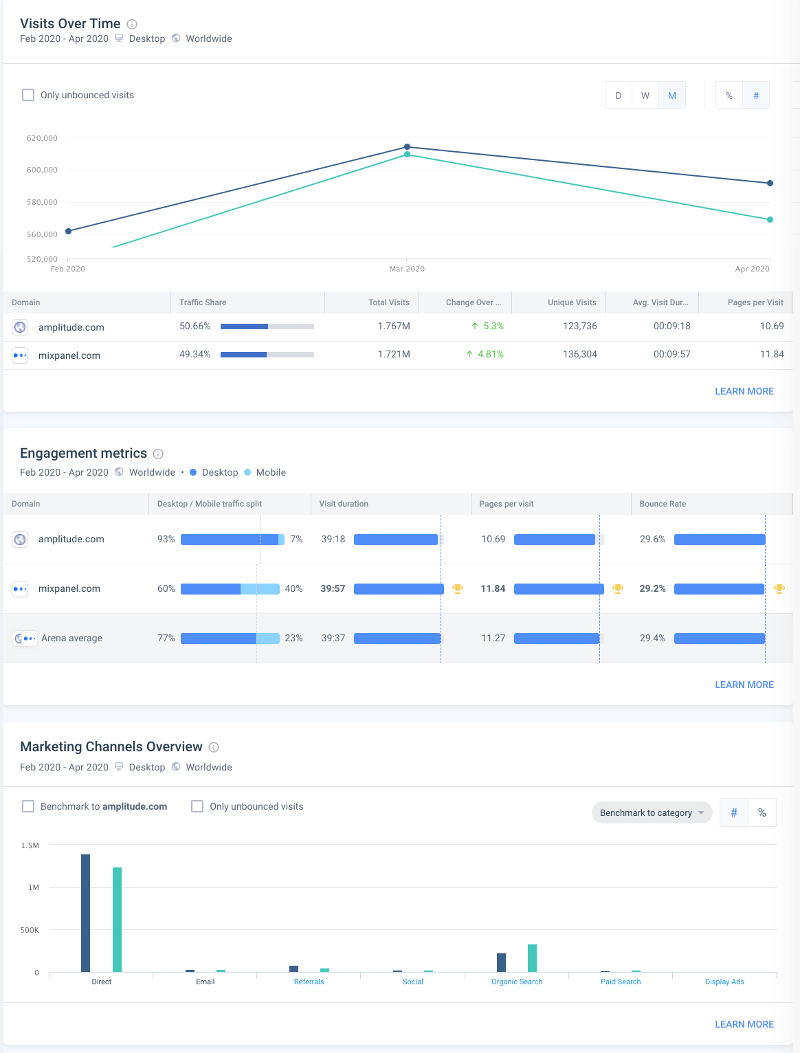 You can checkout platforms like Builtwith to understand what technologies and 3rd party tools your competitors are using:
Builtwith - Has a free plan, pricing starts from $295 per month
Wappalyzer - Starts from $100 per month
There are also communities and review platforms which helps in analyzing how good the competitors are and if they are missing something which is well needed by users. It is interesting to study competitor reviews which can also help you in identifying any gaps in features, experience or pricing.
G2Crowd - Free to use
Capterra - Free to use
Producthunt - Free to use

#Stage 2.1: Gathering Requirements
Once you have decided upon your product and proposition, the next step is to gather requirements from team members or from customers and prepare a Product Requirement Document (PRD). For an established product, you have to gather the requirements from the customers.
Be careful while making a requirement out of customer's needs because they would not really not what they want. You should register and focus on the problem that they are facing and not the solution they are proposing.
If I had asked people what they wanted they would have said faster horses. - Henry Ford, Ford Motors
Thus, your role as a good product manager is to understand the unmet needs of the customers and convert them into requirements.  
Based on the complexity of your product or feature, you can decide upon the tool -
For low complexity projects, you can choose from
Google Sheets - Free for individual use
Google Docs - Free for individual use
Evernote - Has a free plan, pricing starts from $8 per month
These tools are not very detailed and are definitely not scalable to big teams or companies.
For bigger companies, you need a tool for to collaborate and verify the requirements across multiple teams. For these high complexity projects, where in you wish to add user stories before adding the feature to the list, you can use tools like
JIRA - Has a free plan, pricing starts from $7 per user per month
Jama - Does not offer a free plan, pricing not available
ReQtest - Pricing starts from $6 per user per month
A proper PRD is shown below where they have mentioned the feature, the owners and the user stories supporting the feature request. They have also linked the customer interviews for more details.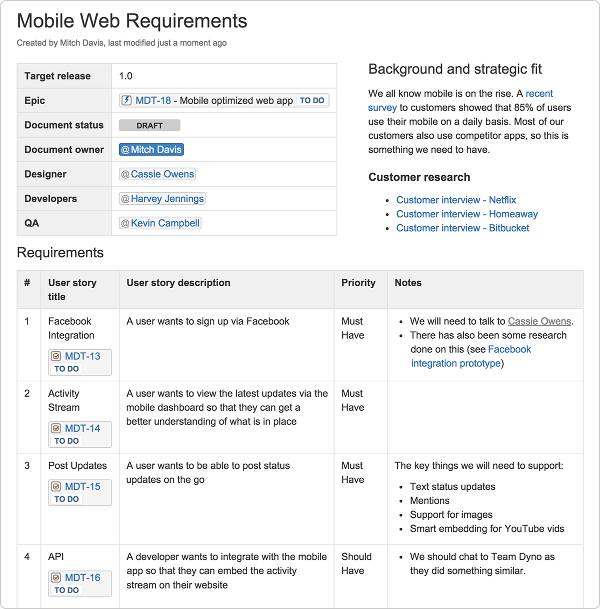 What are the Sections in a PRD?
Product teams are usually responsible for the PRD in most of the companies. They talk to the customers and based on their feedback, it is product team's responsibility to come up with the feature specification with appropriate tech details.
Do prioritize features before making a PRD else you will run into -

Your product document should be to the point addressing -
What are we going to build?
Why do we need this product or feature?
Who are the potential users/customers?
How much time will it take to finish this?
How many resources will be needed?
Keep it short, simple and to the point.
#Stage 2.2 : Product Roadmapping
Once there is an agreement on the product requirements and features, the next step for a PM is to prepare a roadmap. A product roadmap is a visual representation of how the project is going to progress with time.
This roadmap provides clarity to teams for a short duration which could be a month or a couple of months.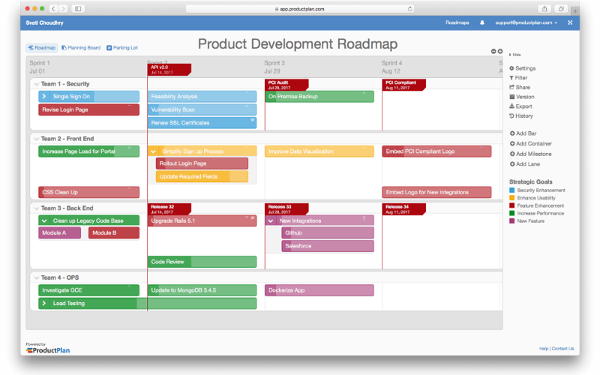 You can create a Gantt chart or an excel yourself for this purpose but that becomes cumbersome and hard to maintain as the project progresses. So, I would recommend to use tools like
Aha - Offers a 30 days free trial, pricing starts from $74 per user per month
Productplan - Offers a 14 days free trial, pricing starts from $49 per user per month
Productboard - Offers a 15 days free trial, pricing starts from $59 per user per month
Points to be addressed in a product roadmap -
It should clearly define a Goal
It should clearly jot all the features to achieve the goal
It should state the proper timelines to execute these features
It should state the number of resources needed for execution
#Stage 3 : Designing Wireframes or Mockups
A wireframe is a visual layout of the website or app or the feature which broadly covers the functionality and the user experience. In simple terms, a wireframe is a visual demonstration for the team to know what elements will go in a page, how a user will navigate to the page and how user will move within the page.
Once you have a visual layout or wireframe of the page, you instantly know what will work and what is not looking correct. So, you can make correction even before implementation starts.
It is a desired exercise as you can come up with a better user journey, page navigation and page elements structuring without writing a single line of code. As you can see in the image below, it clearly states the placement of all the elements in the page and also how people will navigate through the page.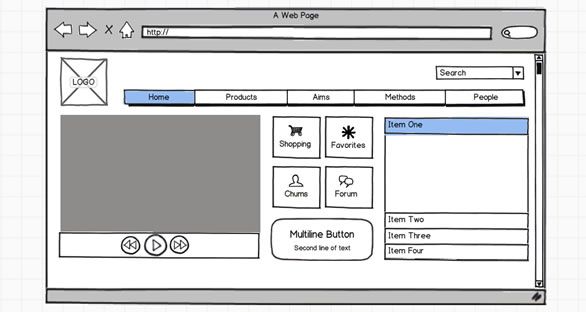 A wireframe is great to understand the functionality but it misses on visual details as it mostly contains the placeholders.
You can do a rough wireframing on a pen and a paper. Although, here are some of the great wireframing tools  -
A mockup is a higher fidelity version of a website or an app than wireframes. It is a better, more detailed and closer version of your product. In mockups, you need to fill in the exact visual appearance like button colors, etc to give a more realistic feeling of how the end product will appear.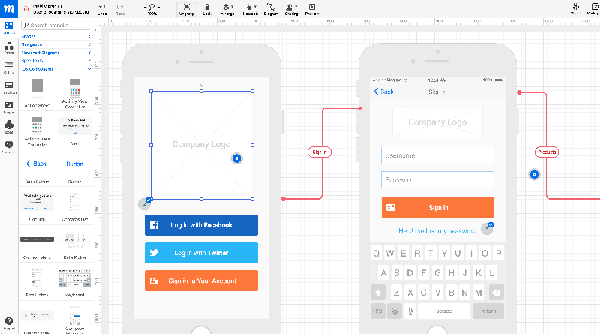 Here are some of the great mockup tools -
These wireframe and mockup tools have a drag and drop editor and in-built mock elements for button, video, accordions, etc enabling you to draw a wireframe or even a mockup within minutes.
#Stage 4.1 : Product Development and Testing
Once the development starts, the role of a product manager emerges into a collaborative gel amongst tech, design and QA teams. They need to ensure that teams are in sync and are also meeting the deadlines.
Sometimes the products are hardcore technical which requires the PMs to have basic understanding of technology and terms. This makes their life easier to co-ordinate with the devs and to get their respect.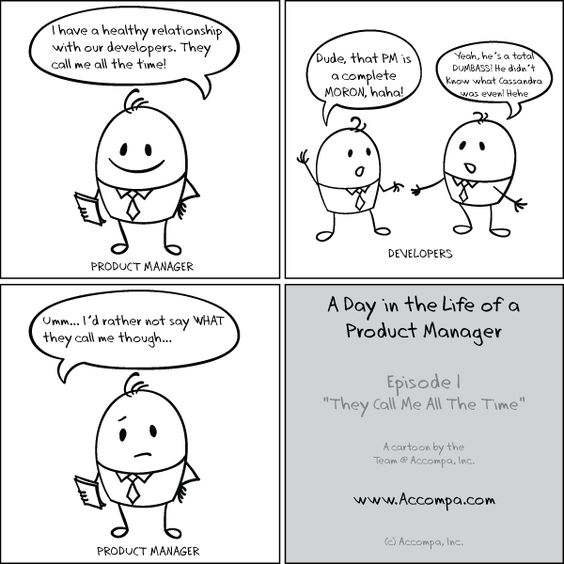 QA teams also usually reports to the product manager and a product manager needs to ensure that they are aligned with the dev team. They should oversee -
A detailed testing procedure which should be followed after each release
Clearly mentioning what to accept and what to reject to avoid any team conflict between dev and QA
Include the testing team from the start and make sure they have understanding of the complete product
To sit with QA team and decide on the automation of the repetitive testing steps to save time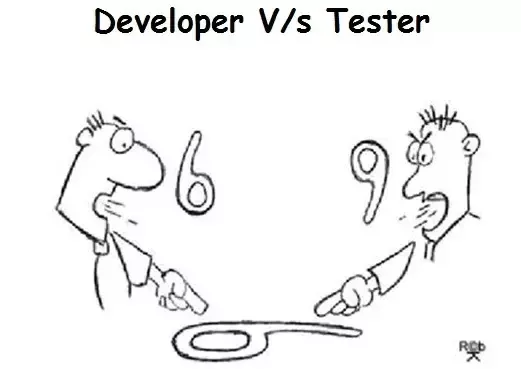 There is always a conflict between dev and QA on whether the big happened or not. Sometimes, it is hard to reproduce the bug in a different environment. This results in a conflict as the tester says that the bug is happening and dev says I can not see it happening!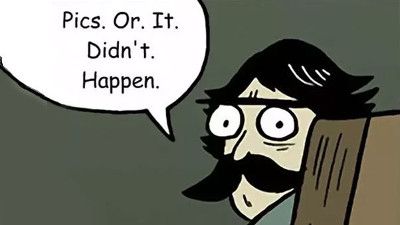 How can I help as a PM?
To resolve the conflict between the developers and QA, a product manager can use session replay tools like Browsee to know exactly where the bug happened. An easy way to give a proof to dev about where and how the bug appears.
Browsee - Has a free plan, pricing starts from $19 per month or $150 per year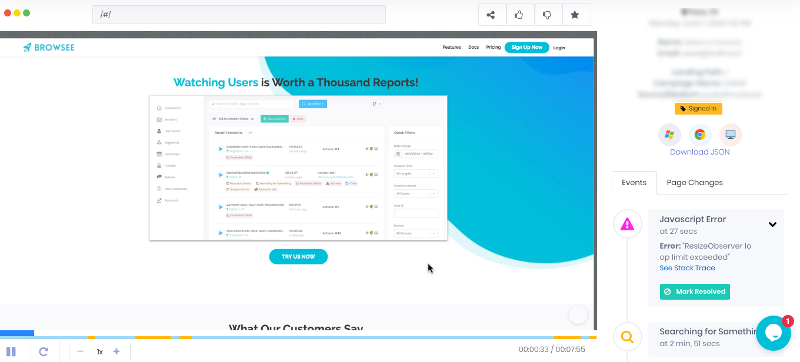 #Stage 4.2 : Task Management & Team Communication
This is the most debated role amongst product and project managers. If your team has a separate product and project managers, then this task would probably fall in the expertise of a project manager. The goal is to keep everyone updated at task level to avoid any conflicts, keep everyone on the same page and to ensure meeting deadlines.
Project Management Tools
These tools helps you in breaking down big features into smaller tasks and assign it to the team members. These tools also gives a clarity on how your project is moving along the timelines as well as how the resources are deployed on various parts of the project.
The importance of project management tool is -
To delegate and assign the tasks to the team along with timelines
To get more clarity on any of the tasks using built-in comments section
To track the project progress
To track the contribution of each member in the project
Some of the great project management tools are :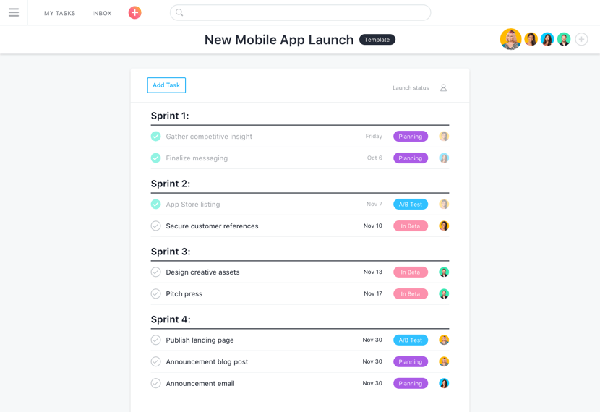 Team Communication Tools
Team communication is important to ensure everyone is on the same page and to give an inclusive feeling to all team members.
#Stage 5.1 : Monitoring Results - Analytics
Once, the product is launched, the most important role of a product manager is now to track all the important metrics like how many people came on site, percentage drop, bounce rate, conversions, customer LTV and much more.
What metrics should I track as PM?
It really depends on the product and industry type. Yet, here a few generic metric that should be tracked by all product managers -
Customer Acquisition Cost (CAC)
Customer Life Time Value (LTV)
Daily Active Users (DAV)
Monthly Active Users (MAV)
Conversion Rate (CR)
User Engagement Time
Customer Churn Rate (CCR)
Customer Retention Rate (CRR)
Organic Vs Paid Traffic
Net Promoter Score (NPS)
Organic Traffic
Bounce Rate (Read on how to improve Bounce Rate here)
Best Channel for Marketing
Uff, this sounds a lot for a single person to keep a track of!
No need to worry! There are plenty of tools to keep you posted on these numbers which can easily be pulled out in any team meetings. If you are reporting directly to a CEO, keep these numbers handy for any of those meetings.
Here are a few good tools to help you keep a track of these scores. Just be aware of how to take advantage of these tools to derive your important metrics.  
Your other good friend is a funnel. You can create funnels for any of the goals (could be signup, login, add to cart, order, payment processed, etc) and then track the dropped sessions at every step of the funnel. This break the bigger problem of conversion into smaller problems where you can fix it step by step by improving the drop rate at every step.
For example, you can make a funnel on how well your traffic from blog is converting?
You can create a funnel on Blog ---> HomePage ----> Signup and then track the number of sessions at each steps to know which step is getting maximum drop-offs. With tools like Browsee, you can watch the dropped sessions at each step to understand if users are particularly facing any challenges that made them go away.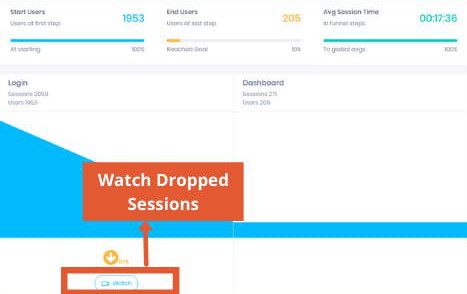 #Stage 5.2 : User Experience Testing
Sometime tracking important metrics or quantitate analytics does not help you in identifying the root cause of lower or no conversions. Many of the times, I have seen questions on forums like -
I am getting a lot of traffic but no conversions or Users are signing up but why am I facing a lot of churn every month?
Now, these questions are subjective and can not be answered just by keeping track of numbers. The problem could be related to user experience or design or load time or may be something else.
How do I identify these issues as a Product Manager?
To keep a check that you are giving the best experience to your users, you can use tools which records and replays the user sessions so that you can visually analyze what are the problems faced by a user.
They also give you a better understanding on what user likes about your product and where do they spend most of their time on.
You can use Browsee to understand UX related issues -
Watch Tagged Sessions - Browsee tags problematic sessions like rage clicks, u-turns, JS errors, network errors or slowness and many more. You can watch these sessions to identify any usability issues in your system.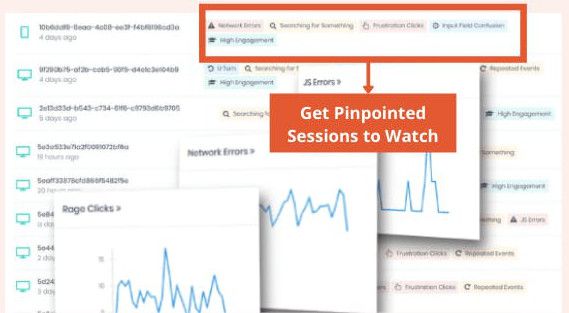 Identify Users - You can add identify call and track calls in Browsee to easily search for a session of any of your users. Particularly good for any repeat businesses like SaaS, Education, E-commerce, etc.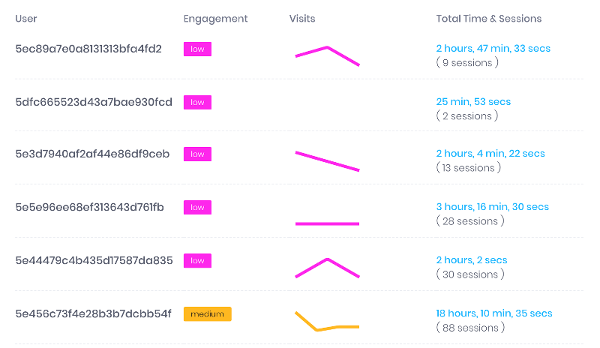 Make Heatmaps - You can create a heatmap to know page level problems like whether users are scrolling or dropping from above the fold, where they are clicking the most or which part of the page is getting the most attention. Make a few page changes improve your conversions by 20-50%.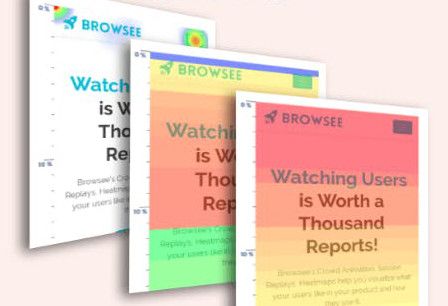 Subscribe to Sessions - Product managers are always curious to know how any of new features are used. With Browsee, you can add an event for any particular feature and Browsee will intimate you via Email or Slack whenever any user will use a new feature. A pretty good visual UX test for any of your new features.
Browsee - Has a free plan, pricing starts from $19 per month or $150 per year
#Stage 5.3 : Feedback
You can also directly ask for user feedback via a dynamic form using
Browsee - Has a free plan, pricing starts from $19 per month
Qualtrics - Not published
Optin Monster - Has a free plan, pricing starts from $14 per month
Most of the tools mentioned in this article are free or have a free trial with a free plan. Try and test before buying any product!
If you need any help, you can directly reach to us at contact@heroteck.com.
Ciao!