Top 10 alternatives of Posthog
PostHog, a popular open-source product analytics platform, has gained widespread attention for its robust features. However, the ever-evolving tech landscape offers a multitude of alternatives, each catering to specific needs. In this era of data-driven decision-making, businesses and developers seek alternatives that align with their objectives, scalability, and budget.
From Amplitude and Mixpanel for comprehensive analytics to Matomo and Countly for data privacy enthusiasts, this article explores the top 10 alternatives to PostHog. Whether it's about gaining deeper insights, enhancing user experiences, or adhering to strict data regulations, these alternatives offer a diverse array of solutions for organizations seeking a change or exploring new options.
What is Posthog?
PostHog is an open-source product analytics platform designed to empower businesses with deep insights into user behavior and product performance. Founded in 2020, it offers a robust suite of features, including event tracking, user segmentation, funnel analysis, and cohort analysis.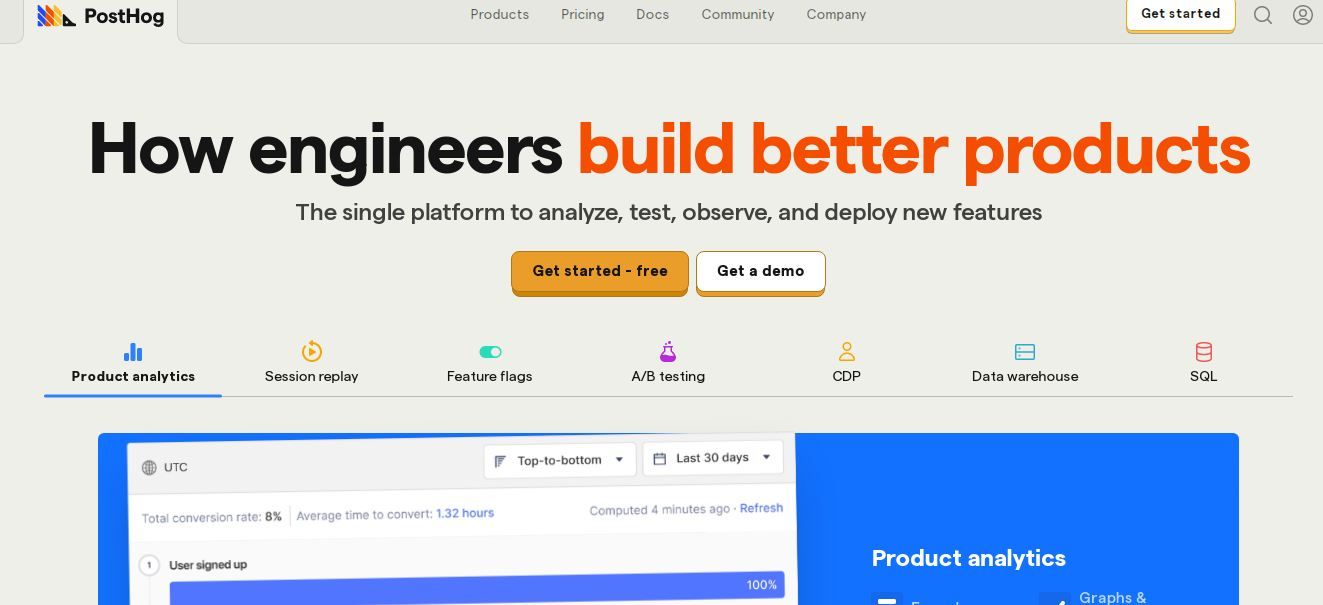 PostHog's unique selling point is its commitment to being open-source, making it accessible and customizable for developers and startups alike. This transparency fosters a strong community of contributors and users, ensuring continuous improvement. With a user-friendly interface and no limits on data volume, PostHog enables businesses to make data-driven decisions, optimize user experiences, and enhance their products, all while maintaining control over their data and costs.
Why are Posthog Alternatives required?
Even though Posthog is an effective analytical tool, you might require other alternatives. Thus, know why.
Diverse Use Cases:
Posthog, like any other analytics tool, has a specific set of features and functionalities designed to cater to certain use cases. However, different organizations and businesses have varied needs when it comes to analytics. Alternative tools can provide a wider range of features, integrations, and customizations to suit diverse use cases. For example, some businesses might require advanced e-commerce analytics, while others might focus on user behavior tracking in mobile apps. Alternatives help cater to these unique requirements.
Scalability:
As businesses grow, their analytics requirements evolve. What works for a small startup might not suffice for a large enterprise. Posthog alternatives often offer different pricing tiers and scalability options, allowing organizations to seamlessly transition from one level to another as they expand. This scalability ensures that the analytics tool can grow with the business, making it a long-term investment.
Cost Considerations:
Posthog and similar tools come with a price tag, and the cost can vary significantly depending on the size of your user base and feature requirements. Some organizations might find that Posthog's pricing model doesn't align with their budget constraints. Alternatives can offer more competitive pricing options or open-source solutions, allowing organizations to save on costs without compromising on functionality.
Feature Gap Filling:
No analytics tool is perfect, and each has its own strengths and weaknesses. Posthog alternatives might excel in areas where Posthog falls short or lacks certain features. For example, one alternative might offer more advanced machine learning capabilities for predictive analytics, while another might have better data visualization options. Organizations can choose alternatives that fill in the gaps and provide the missing functionality they need.
Vendor Lock-In Mitigation:
Relying solely on one analytics tool, like Posthog, can create vendor lock-in, making it challenging to switch to a different tool in the future. Posthog alternatives can serve as insurance against vendor lock-in, giving organizations the flexibility to migrate to a different analytics platform if their needs change or if they are dissatisfied with the current tool's performance or pricing. This reduces the risks associated with depending on a single solution.
The Top Alternatives of OpenReplay You Need
Here are the pinnacle 10 options to Microsoft that you can pick from in accordance to your requirements.
#1 Browsee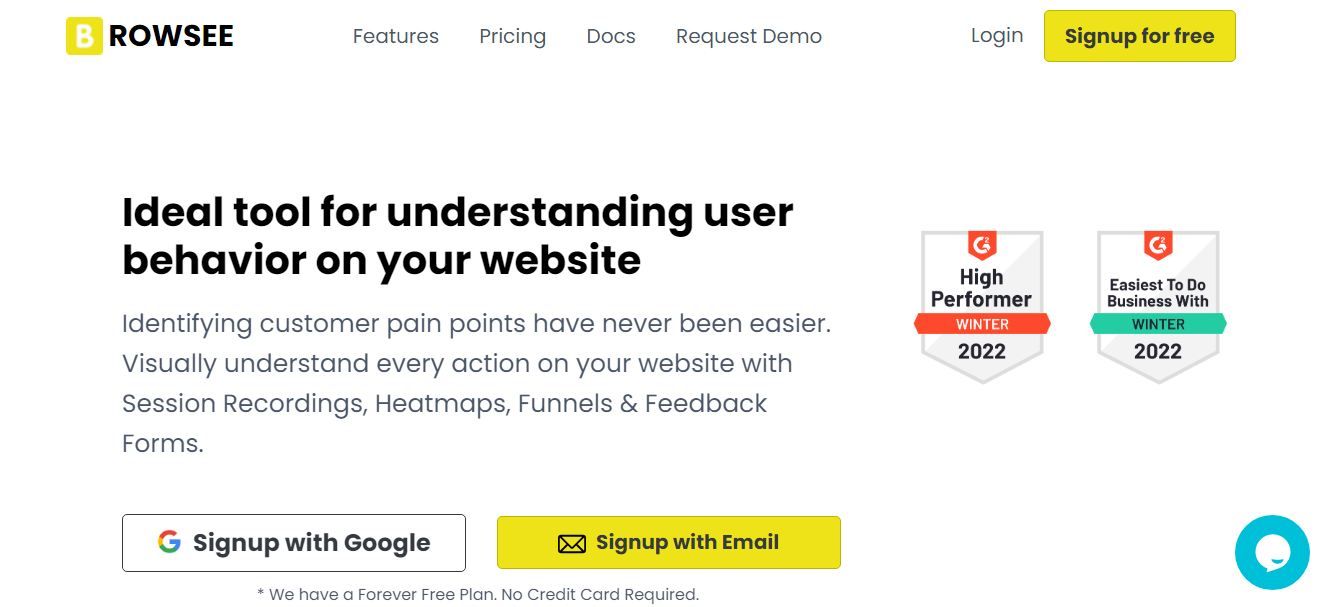 Browsee emerges as a sturdy choice to Posthog, catering to agencies hungry for in-depth consumer analytics. With its intuitive interface and strong monitoring tools, Browsee lets in businesses to dissect consumer behavior, unearthing crucial insights for refining merchandise and consumer experiences.
The real-time session replays, heatmaps, and conversion funnels comprehensively view person interactions. Browsee's cost-efficiency and scalability make it an attractive alternative for startups and companies alike. As a versatile Posthog alternative, Browsee empowers organizations to make data-driven decisions, fueling boom and optimizing consumer engagement.
#2 Paradime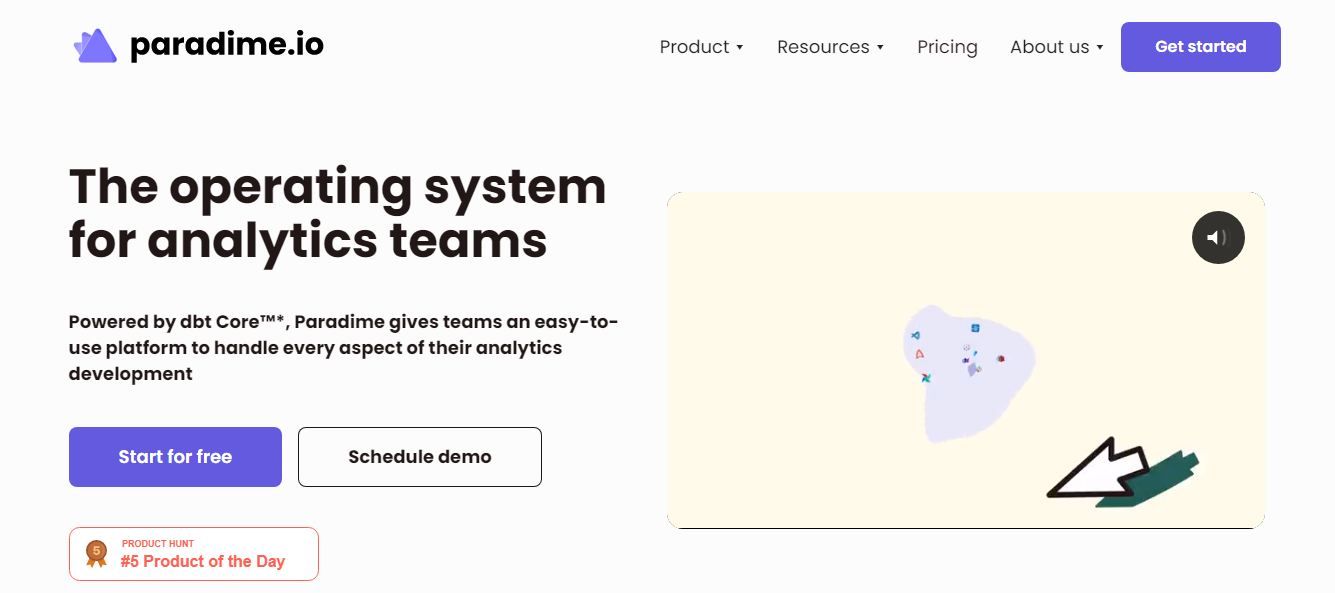 Paradime emerges as a promising choice to Posthog, providing strong consumer analytics and monitoring solutions. With an intuitive interface and complete features, Paradime empowers groups to acquire treasured insights into person behavior, optimizing product and advertising and marketing strategies. Its flexibility in tournament tracking, person segmentation, and funnel evaluation caters to various needs. Moreover, Paradime prioritizes records privateness and security, making sure compliance with regulations. As a aggressive choice, it paves the way for data-driven decision-making and superior consumer experiences.
#3 Hotjar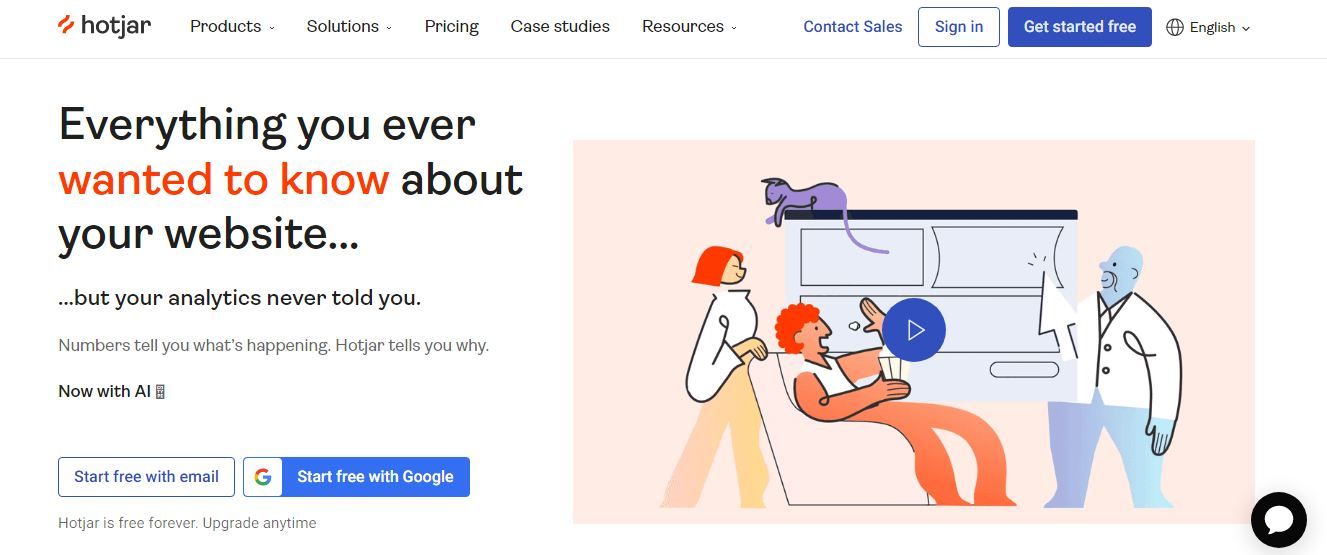 Hotjar gives a compelling choice to Posthog for internet site and product analytics. With its uncomplicated interface, Hotjar gives heatmaps, session recordings, and surveys to recognize person conduct and feedback. It excels in visualizing how customers have interaction with your site, assisting you optimize conversions and person experience. Hotjar's affordability and complete characteristic set make it a sturdy desire for agencies searching for actionable insights to beautify their on-line presence and consumer satisfaction.
#4 Smartlook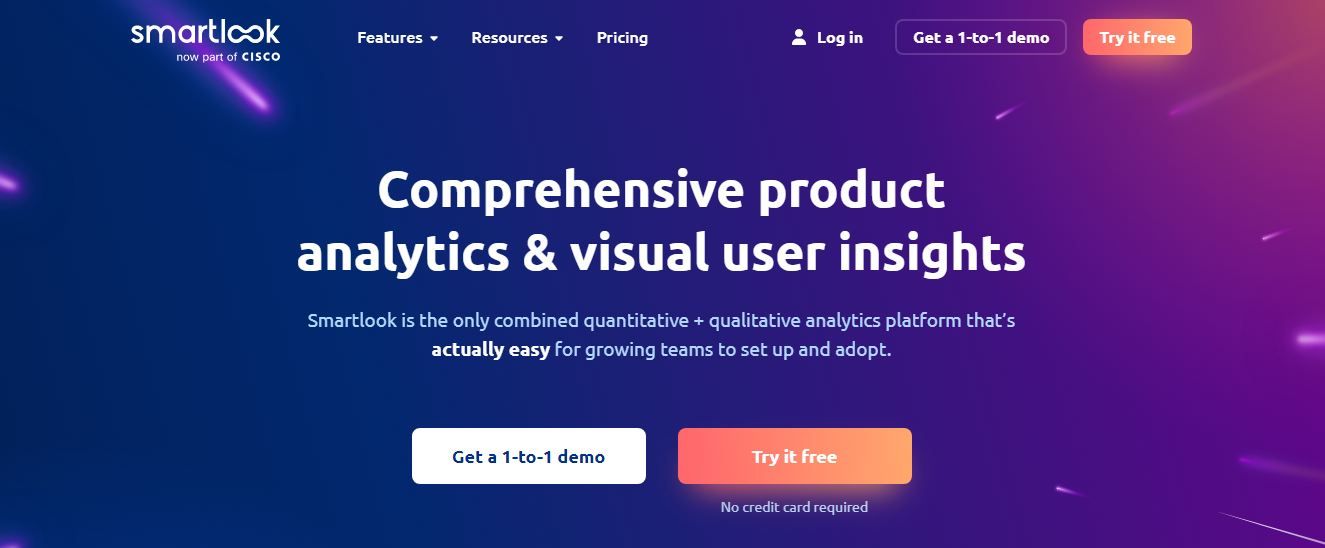 Smartlook is a strong choice to Posthog, presenting effective analytics and consumer conduct insights for businesses. With its effortless interface, Smartlook offers seamless monitoring of internet site and app interactions, supporting groups make data-driven decisions.
It excels in session recording, heatmaps, and conversion funnel analysis. Smartlook's affordability and scalability make it an captivating preference for startups and corporations alike, empowering them to optimize consumer experiences and force boom via actionable data-driven insights.
#5 Amplitude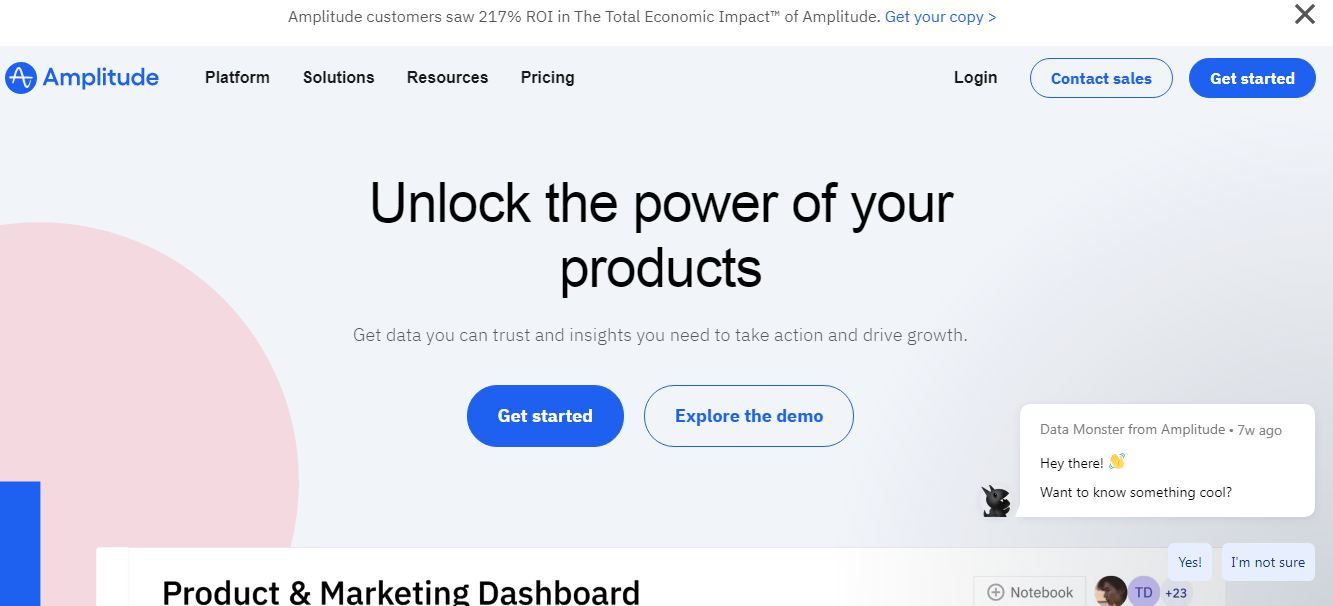 Amplitude serves as a compelling choice to Posthog for consumer analytics and product intelligence. This strong platform empowers agencies to deeply recognize consumer behavior thru comprehensive match tracking, effective segmentation, and insightful information visualization.
Amplitude's user-centric method and superior features, which include retention evaluation and funnel optimization, make it a pinnacle desire for agencies in search of to beautify their product development, consumer engagement, and decision-making processes. With its basic interface and scalability, Amplitude affords a aggressive answer for groups aiming to free up actionable insights from their data.
#6 Mixpanel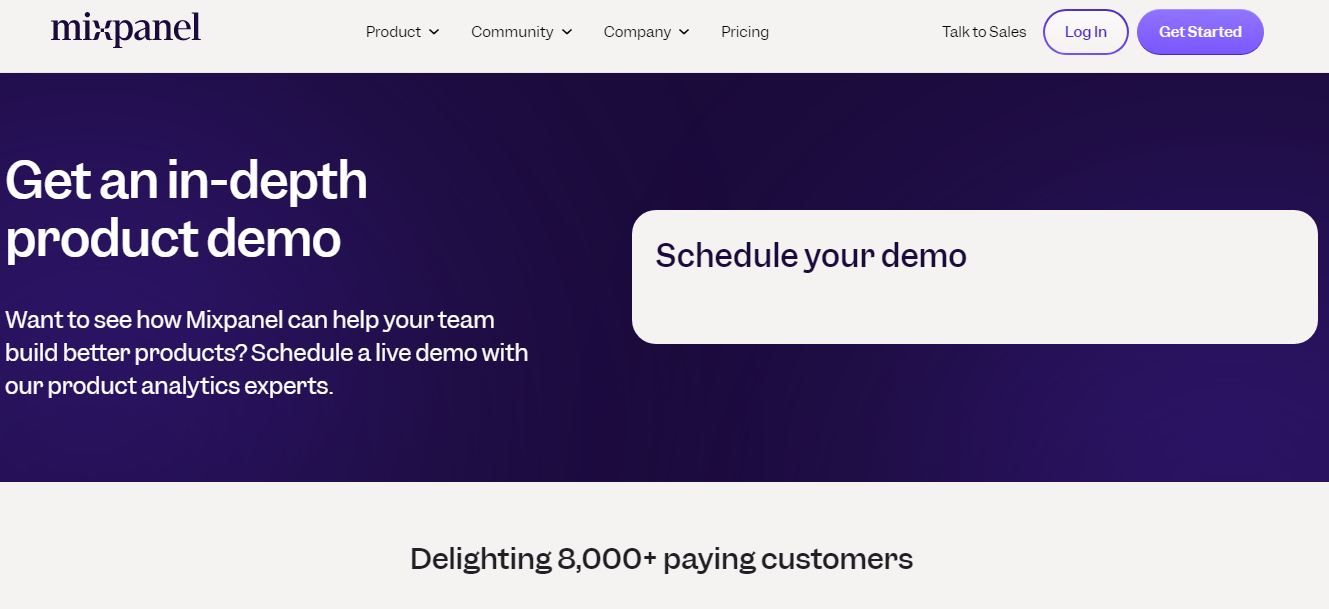 Mixpanel is a sturdy analytics device that competes with Posthog. It affords targeted insights into person conduct and engagement on web sites and cell apps. With facets like funnel analysis, tournament tracking, and cohort analysis, Mixpanel allows corporations to make data-driven decisions, optimize person experiences, and power growth. While comparable to Posthog in purpose, Mixpanel affords a special set of points and integrations for corporations searching for superior analytics solutions.
#7 Heap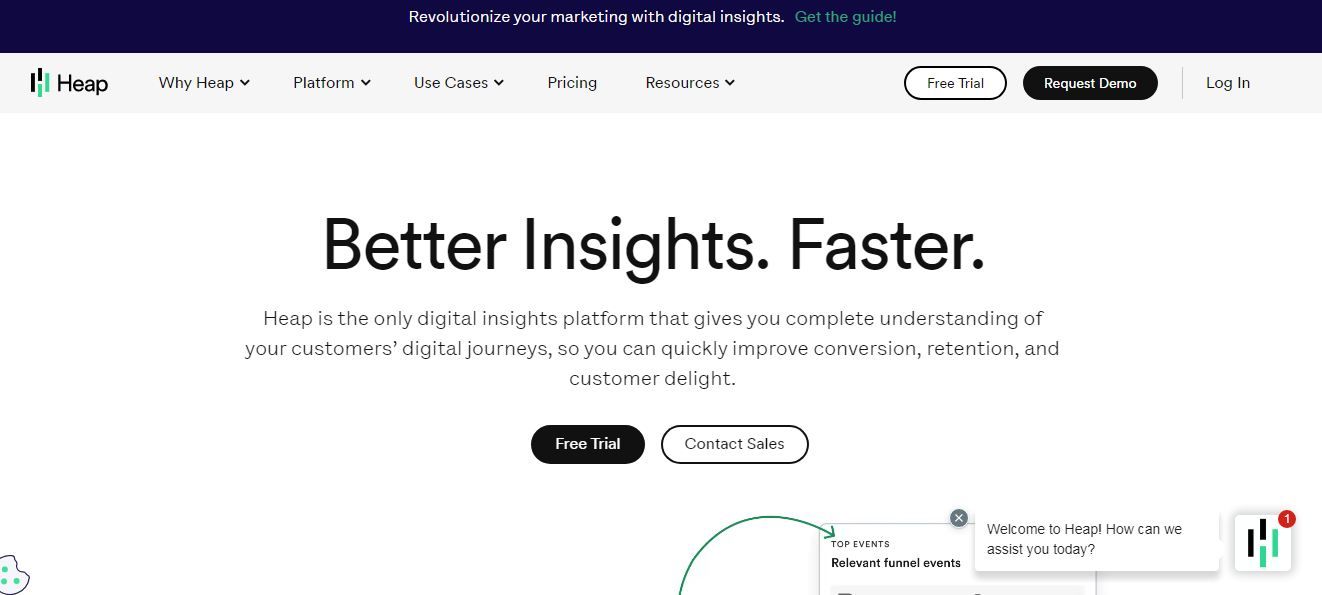 Heap is a compelling choice to Posthog for consumer analytics. It excels in its capacity to routinely seize and song person interactions barring code changes, decreasing improvement time. Heap presents a trouble-free interface, sturdy match tracking, and effective funnel analysis. With its superior segmentation and retention tools, Heap empowers groups to reap treasured insights and optimize person experiences effectively.
#8 Fullstory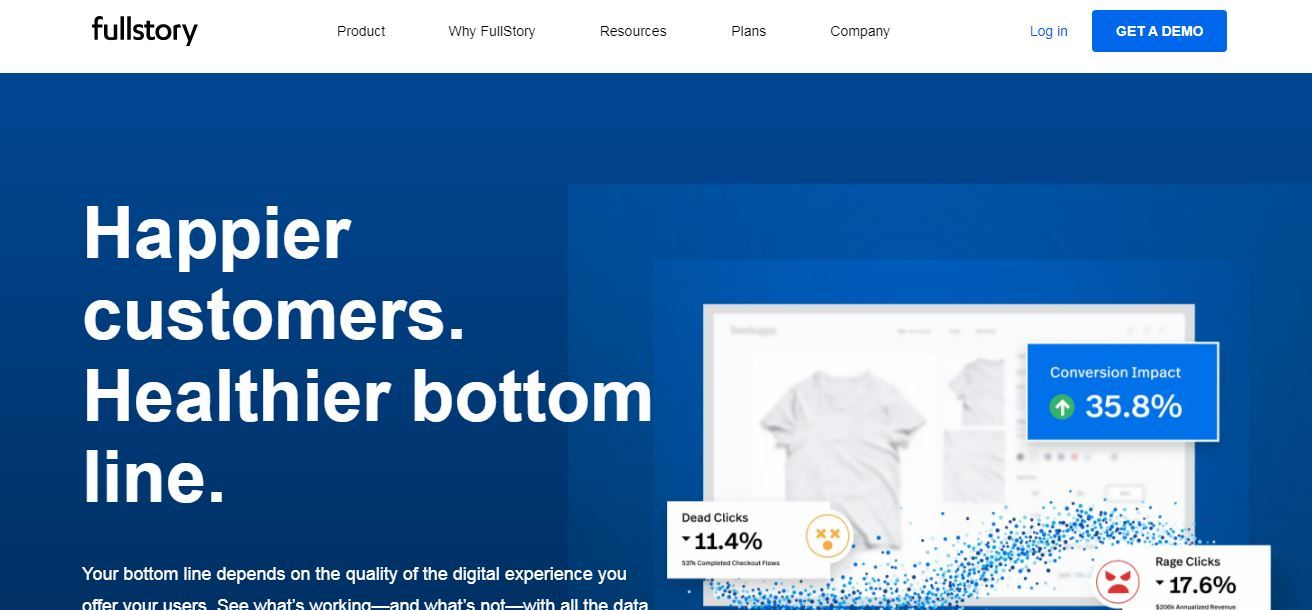 FullStory gives a strong choice to PostHog for consumer analytics and product optimization. With FullStory, groups reap complete insights into person conduct via session replay, heatmaps, and conversion funnels. Its intuitive interface and effective search competencies make it a favored preference for perception person journeys, figuring out friction points, and bettering digital experiences. FullStory's feature-rich platform is precious for data-driven decision-making and enhancing client satisfaction.
#9 LogRocket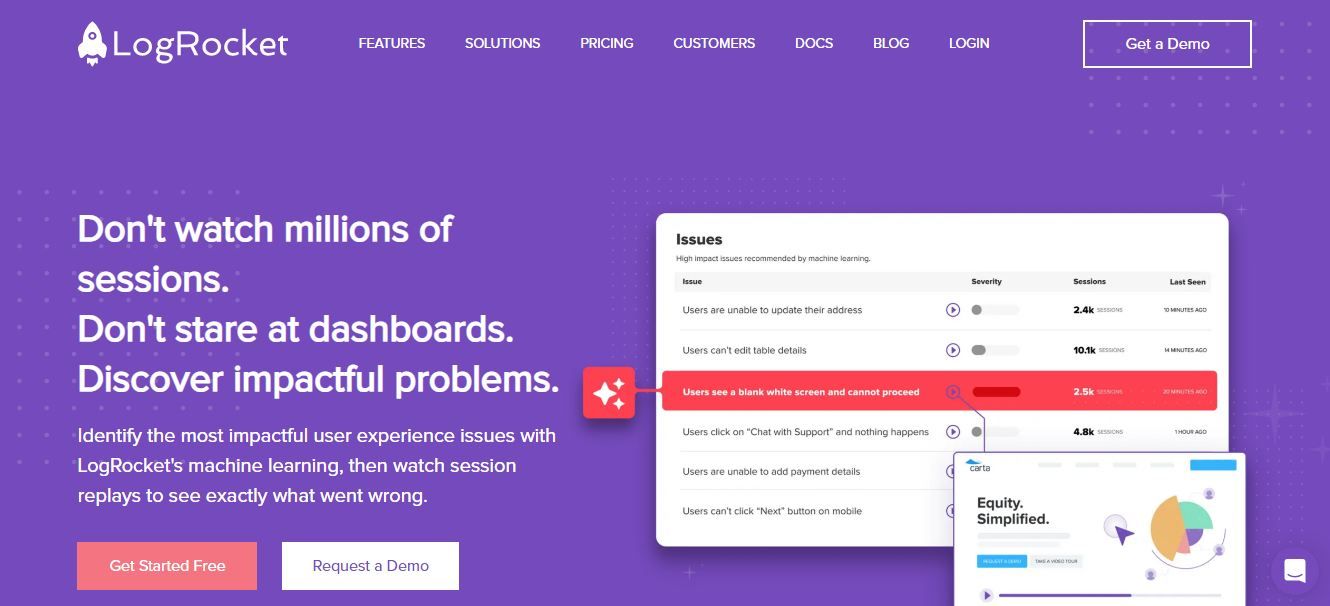 LogRocket provides a compelling choice to PostHog for consumer analytics and product insights. With LogRocket, you obtain real-time session replay, error tracking, and person conduct evaluation in a single platform. It allows deep visibility into person interactions, assisting organizations pick out ache factors and optimize person experiences effortlessly. LogRocket's user-centric method makes it a treasured desire for groups searching to beautify product overall performance and consumer satisfaction.
#10 Contentsquare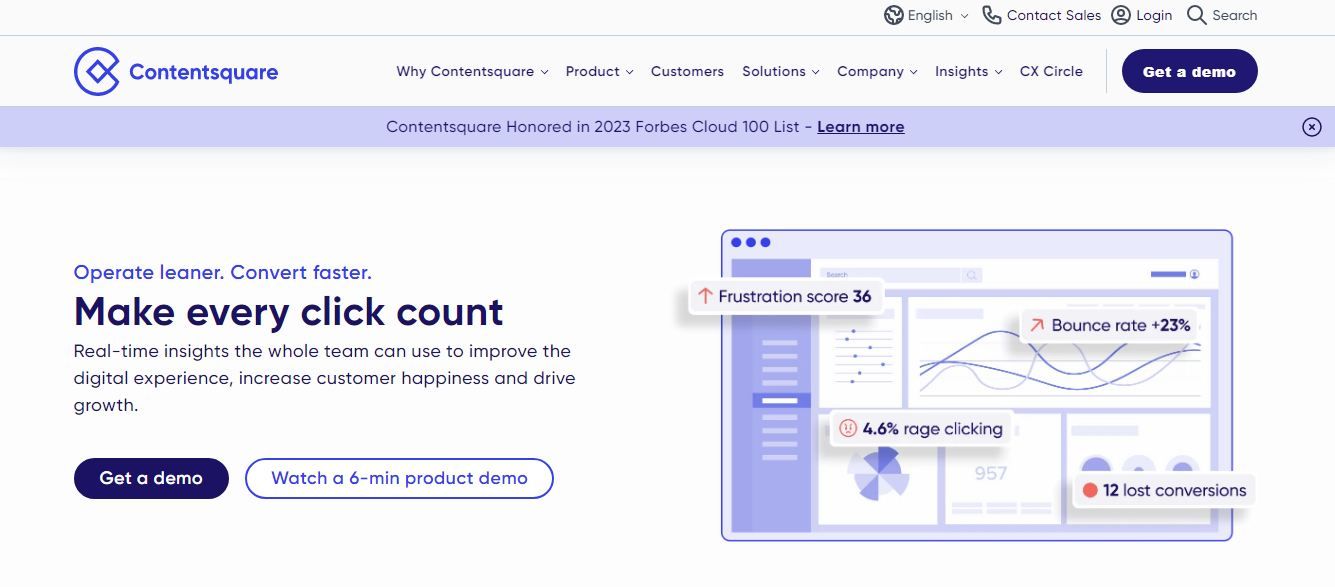 Contentsquare is a compelling choice to Posthog, providing superior digital analytics solutions. With its user-centric approach, Contentsquare presents actionable insights into on line person behavior. It optimizes consumer experience, supporting organizations apprehend and beautify internet site interactions, conversion rates, and client journeys. Its intuitive interface and sturdy analytics make it a effective device for companies searching to enhance their on line presence and pressure conversions. Consider Contentsquare for complete digital analytics that can bring up your internet performance.
Conclusion
Exploring the pinnacle 10 preferences to Posthog exhibits a numerous panorama of analytics and product brain equipment catering to a variety of needs. Whether it is the ordinary interface of Mixpanel, the scalability of Amplitude, or the open-source flexibility of Matomo, every alternative brings its special strengths to the table. Depending on your unique requirements, you can discover a appropriate choice that aligns with your budget, statistics privacy concerns, and function preferences. Evaluating these choices cautiously will empower groups to make knowledgeable choices and leverage data-driven insights successfully in their boom strategies.